Our location is Kovinarska cesta 28, Kamnik
From the roundabout at Qlandia to our location: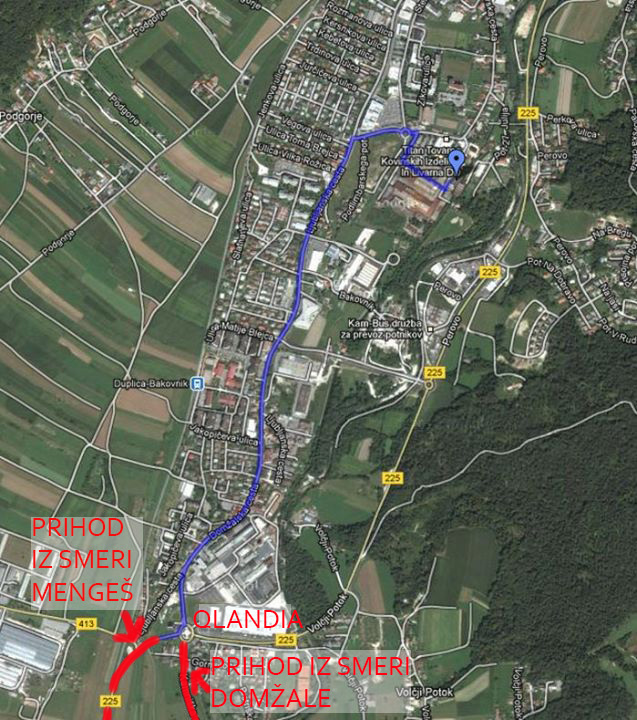 From Mercator Centre in Kamnik to our company, located in the Titan complex.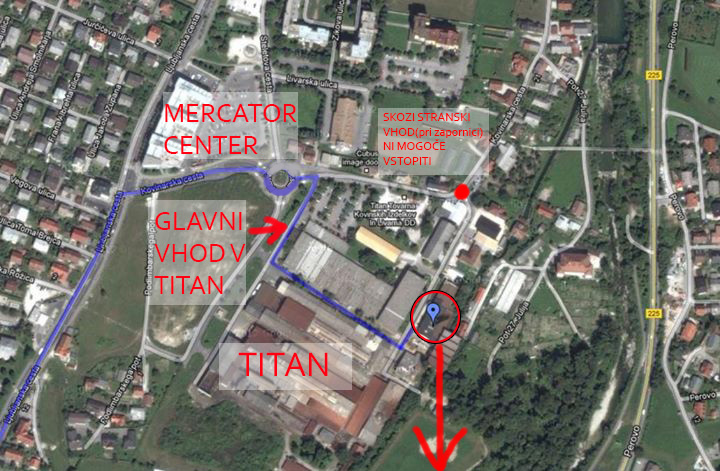 Turn right at the crossroads at Mercator, drive to the roundabout,
take the second exit,turn right and drive through the main entrance of Titan.
Turn left, drive another 50 meters - our company is the yellow building in the picture below.