GOLDFINGER GLITT Rainbow neon orange 50 ml
Rub-on pastes, based on natural and synthetic waxes. Used for antiques restoration, gilding, clay, wood, plaster decoration, textiles, model making....
GOLDFINGER
Easy to use, Goldfinger vergolderwachs or gilders wax paste is simply applied with a soft cloth or finger and can
be buffed to a fine lustre after a short time. It produces a really professional finish with no signs of metallic
particles or smears. For intricate work, Goldfinger can be thinned with white spirit or turpentine and used with
a brush.
It is very economical in use - a little Goldfinger goes a long way. Takes best on porous or slightly abraded
surfaces.
- extremely easy to apply (brush, fingertips, a combination of both)
- buff with a soft cloth to achieve that perfect shine
- used on plaster, wood, plasticine, leather, cardboard, paper, textile,...
- many different shades and effects (metallic, pearl, glow-in-the-dark, iridescent)
- combine different shades to create dazzling effects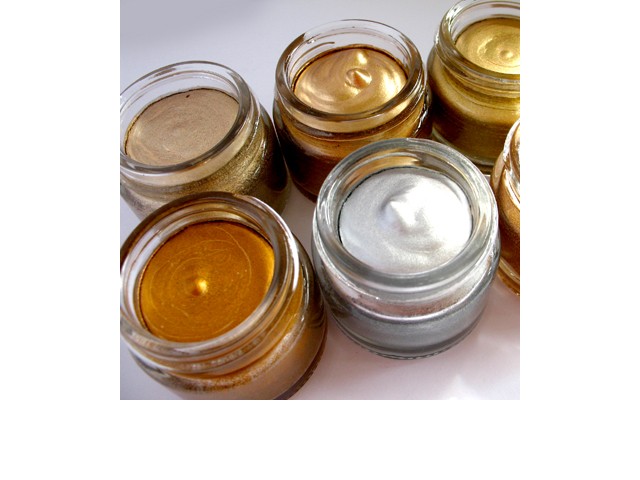 rub-on wax based pastes
Rub-on pastes, based on natural and synthetic waxes. Used for antiques restoration, gilding, clay, wood, plaster decoration, textiles, model making....Available in 16 metallic, pearl, glitter, glow-in-the-dark shades