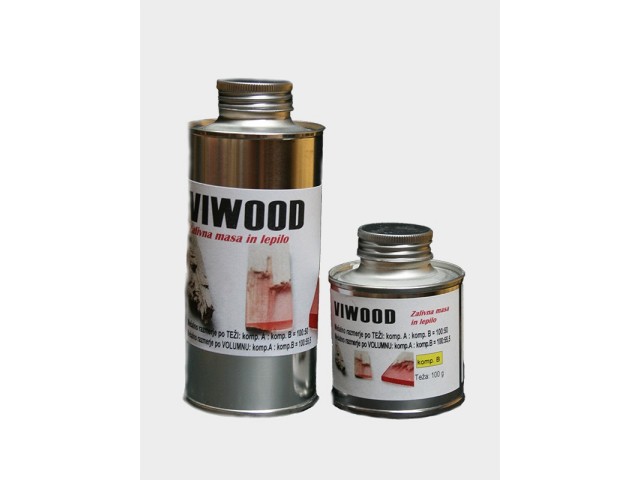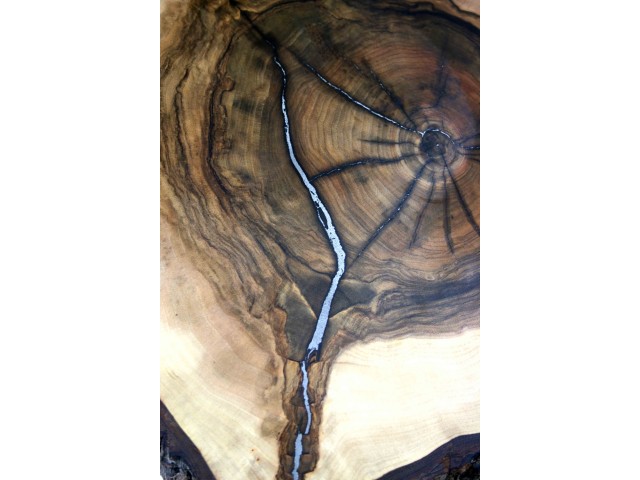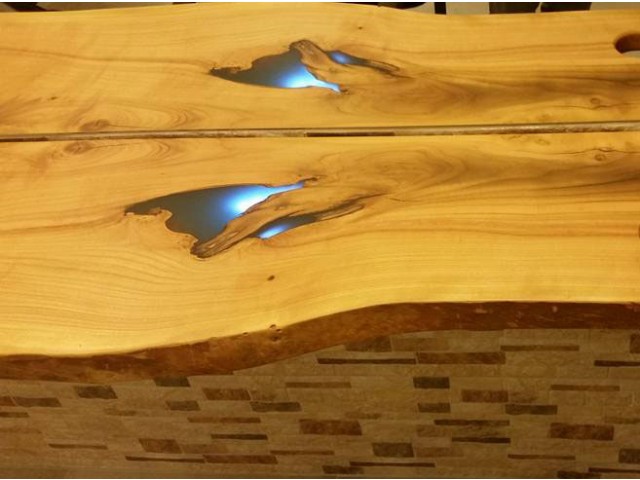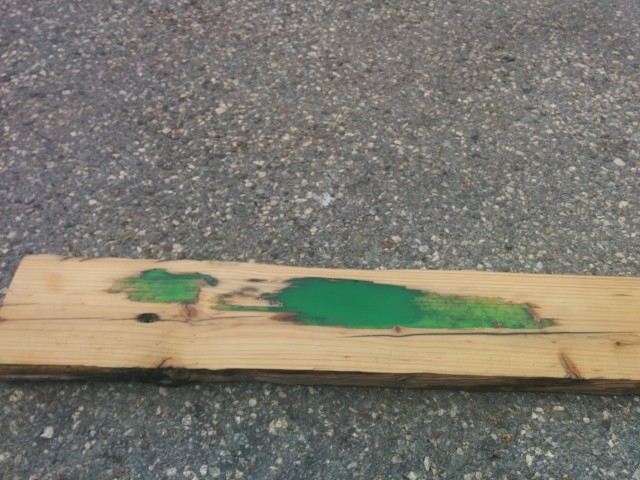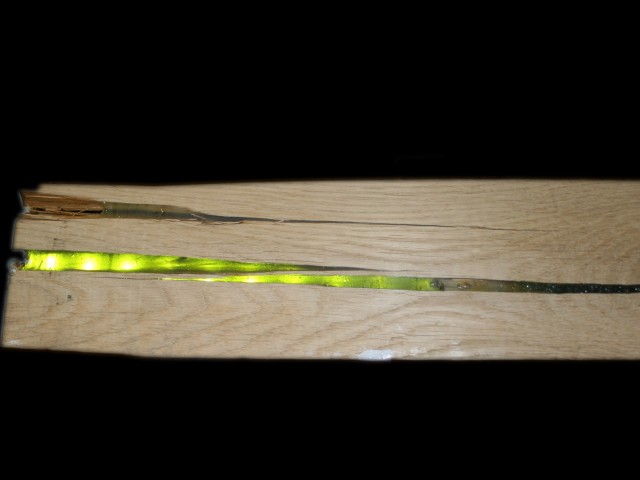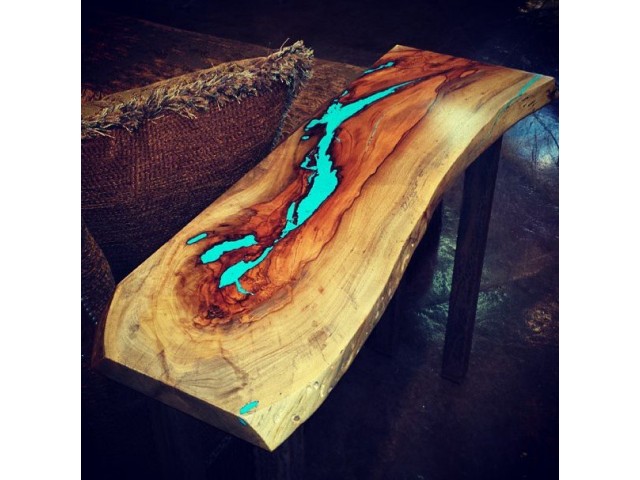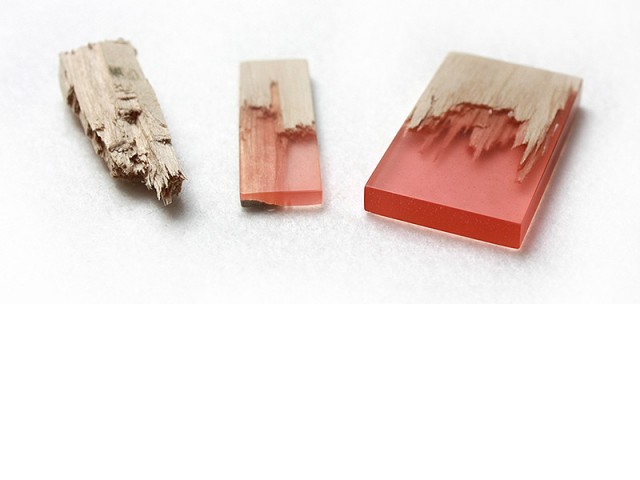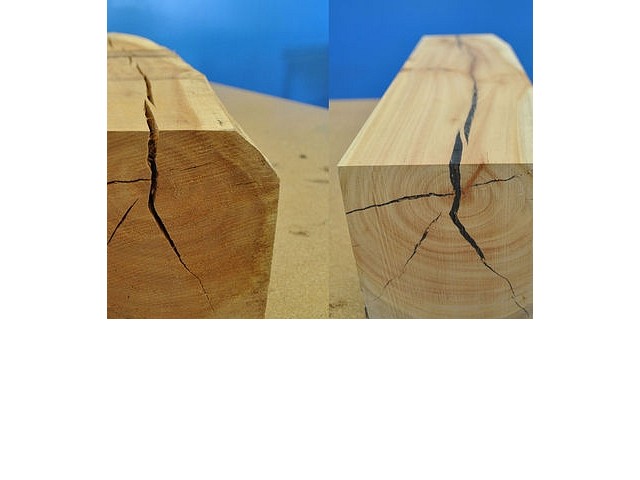 VIWOOD resin for wood/plastic composites 200 + 100 g
High strength polymer resin for restoration/conservation of wood and for production of attractive wood-plastic composites.
PROPERTIES
Mixing ratio A:B = 2:1 (by weight)
Low viscosity
Workable time(pot life) for 100g: 20-30 minutes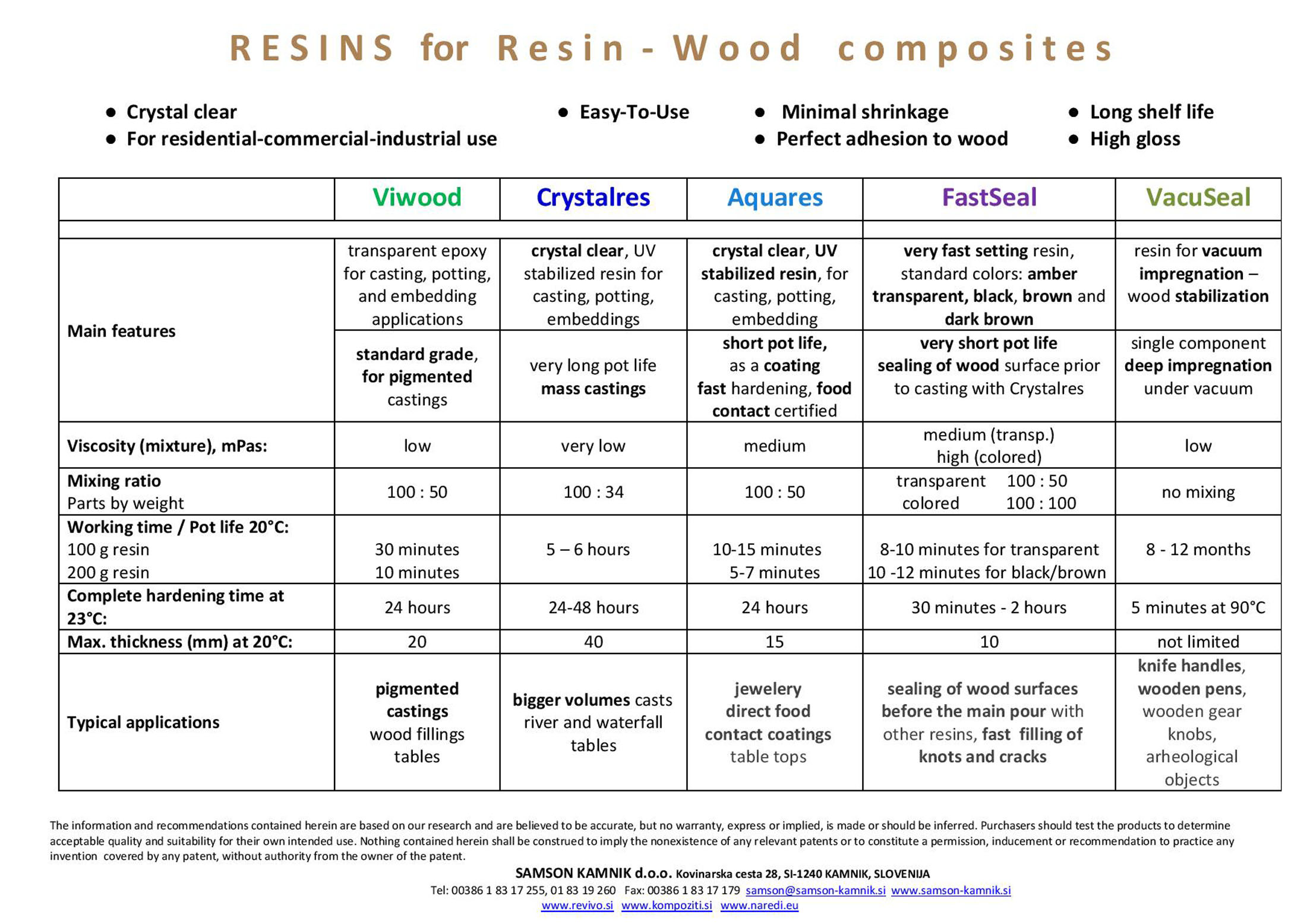 All our epoxy resins (except VACUSEAL) can be colored / pigmented with:
1. KOLORO EPO PASTES (excellent UV stability, opaque or translucent, easy to mix)
2. KOLORO LIQUID COLORANTS ( poor UV stability, excellent translucency)
3. VIVAT powdered pigments (excellent UV stability, opaque or translucent)
VIVAT oxide / inorganic pigments
4. EFFECT powdered pigments (special effect pigments)
- FLIP FLOP pigments (interference pigments - give the item the ability to change color when viewed from different angles)
- GLITT glitter (our glitter range)
- METALLIC pigments (our metallic range)
- NEON fluorescent pigments (daylight fluorescent pigments)
- PEARL pigments ( our pearlescent range)
- SIRIUS luminescent pigments (luminescent, glow-in-the-dark pigments)
- UV-lux pigments (pigments that glow under the 365 nm black light)
- ART SAND (coloured sand)
-THERMO MAG (pigments that change colour under temperature change)
STEP-BY-STEP INSTRUCTIONS FOR USE
1. PREPARATION
Materials:
- Epoxy resin
- IF NEEDED - mould (polypropylene sheet, polyethylene, silicone mould)
- digital scales, mixing buckets, mixing stick
- abrasive paper, micro-fibre cloth, polishing paste
- pigment / colorant (if dyeing the resin)
- paint brush (disposable)
- dust extractor
- latex gloves
WORKSHOP CONDITIONS
A dry, heated workshop environment is essential. During setup and throughout the curing time of the resin it is important to maintain a stable workshop temperature of at least 15°C. Casting the resin in a cold and damp environment will most likely spoil the results.
SOME ADVICE BEFORE STARTING
- don't work with cold resin ( work area, resin and wood should be at least at 15°C before you start - the resin needs some time to come to this temperature if delivered cold). Maintain the temperature during the curing!
- work in a dust free-environment
- test your moulds and prepare clamping in advance
- weigh accurately and mix thorougly (weigh the resin - do not mix by volume!. Mix thoroughly and use double potting (weigh the component A and add the correct amount of component B and then mix the mixture, transfer it to another bucket and mix again).
By following these steps you will avoid many common problems.
MAKING THE MOULD / BARRIER
If your project features unsupported areas of resin, these areas need supporting and containing the resin whilst it cures.
The barriers / moulds need to be totally sealed, otherwise the resin could leak.
Mould / barrier materials that the resin will not stick to include: polypropylene sheets, polyethylene plastic and silicone moulds.
If your mould is made from any other material, you can use a release agent to separate the resin from the mould.
PIGMENTING AND COLOURING THE RESIN
All of the above mentioned pigments, pigment pastes and liquid colorants can be used with our epoxy resins.
The Opaqueness / transparency depends on many factors (the pigment itself, the thickness of the resin, the percentage of the pigment /colorant).
But some guidelines for pigmenting with KOLORO epo pastes and VIVAT pigments:
- for a transparent effect add approx. 0.05 to 0.5 % of pigment to the weight of the resin (a thicker layer will become opaque very quickly)
- for an opaque effect add approx. 2 - 5 % of pigment to the weight of the resin
FINISHING THE SURFACE
There are a number of ways to finish the surface of your epoxy - wood composite, depending on the appearance you want and the equipment you have.
A deep glossy resin finish across the whole surface of your table can easily be achieved by pouring a layer of AQUARES over the whole project.
t. If you prefer a natural finish to the wood (i.e. no resin coating) then you will generally need to sand the whole surface of the resin and then polish the resin back up to a gloss.
OPTION 1 (A GLOSSY FINISH)
If you will be using a layer of AQUARES to finish the surface of your resin composite then very little preparation is needed. You don't even need the surface to be particularly flat or smooth, although having a relatively flat surface (without too many high spots) will reduce the amount of resin needed to create a flat surface. If you do have any high spots, remove them first with a sanding block or sanding machine. Simply use a coarse abrasive paper over the whole surface, including the resin and the wood. Don't worry about the resin looking very scuffed, this will disappear completely once the Aquares is poured over. You should aim for a coating thickness of about 2mm for the Aquares surface.
OPTION 2 (A NATURAL LOOK)
If you prefer the wood parts of your table to have a natural finish, contrasting against the glossy high-shine resin parts then you will need to sand or machine the whole surface of the table and then polish the resin up to a full gloss.
Use a power sander to flatten the surface of your item.Once the surface of your item is flat, you will need to o sand and smooth the surface of the wood and resin. Start with the most coarse grit abrasive and work up to the finer papers through the grits. We would suggest the following grits - 120, 240, 400, 800 and finishing on 1200.
FINISHING THE WOOD
Your choice of wood finish is a matter of personal taste as different products will provide different levels of protection and varying finished appearances.
Liberally apply your chosen polishing compound to the satin finished resin and then use a power polisher with a medium to hard polishing pad to polish the surface.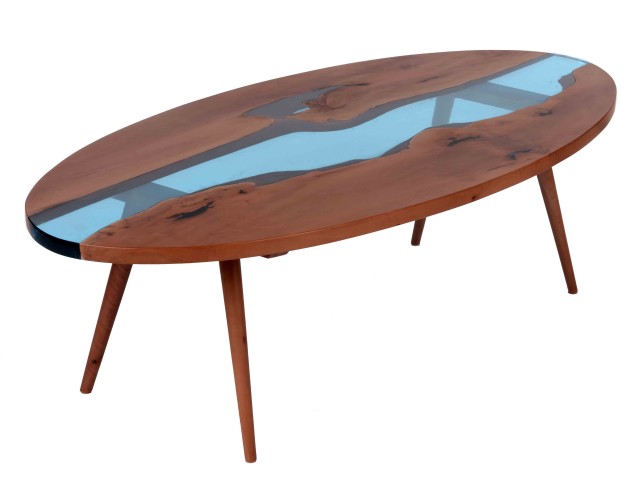 When considering which type of resin to use, several questions come to mind. We try to answer them all in this post.
Below is a comparison chart of some of our resins with the most typical applications, a guide to our pigments and colorants and instructions for use ( VIWOOD, AQUARES, CRYSTALRES, FAST-SEAL, VACUSEAL)